Trouncing the Council is the eleventh episode in Season 1 of The Other Kingdom. This episode aired on May 15th, 2016 and has 0.91 million viewers. 
Synopsis
Astral takes an overexcited Morgan and Devon to her home realm of Athenia to warn her parents of an impending threat to all of the fairy kingdoms.
Plot
Trivia
Gallery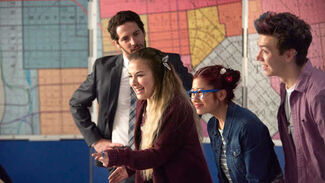 Here is the image gallery for Trouncing the Council. It may be viewed here.